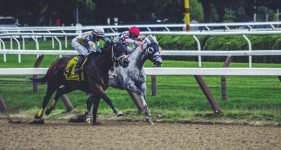 Land-Based Commercial Gambling » Bookmakers
Bookmakers
There are two classes of Bookmakers Licence in Jersey. A licence is also required to operate gambling machines in Class I bookmakers' premises.
4
Class I bookmakers licensed in Jersey
4
Class II bookmakers licensed in Jersey
Our Social Responsibility
The Jersey Gambling Commission has a duty under the law to: protect children and other vulnerable persons from addiction to gambling and from other forms of harm associated with gambling; make assistance available to persons who are or may be affected by problems related to excessive gambling; and to otherwise avoid and reduce problems related to gambling.
Social Responsibility